Achievements
The McCormack School of Irish Dance has experienced growing success in recent years.
This past year has been our biggest year ever in terms of registration. Word is getting out and the McCormack family of dancers has never been so connected and strong.
In addition to traveling throughout Western Canada and putting Sherwood Park on the map for Irish dancing, McCormack dancers have won the award for "Most Promising Dancer" at regional competitions over two consecutive years.
In March 2011, McCormack School celebrated the Grand Opening of its new studio, a dedicated place where dancers can experience friendship, tradition, and a passion to succeed together.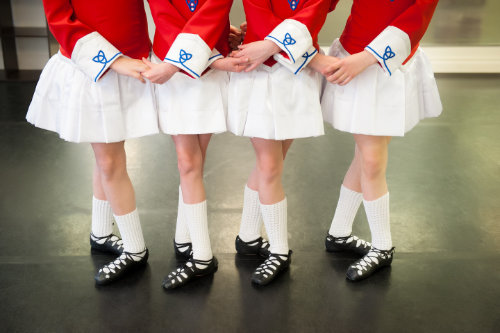 Get in Touch
Questions?
Want to sign yourself or your child up for lessons?
Book a show?
High Five Award
Celebrating Mentors
As Head Instructor and Choreographer at McCormack School, Sharon was nominated in 2009 and 2010 for the High Five Award, and was the winning recipient in 2009.
Presented yearly to adults who have been nominated by young people for their role as exceptional mentors, Sharon is very proud to have been recognized for the important role she has played in young people's lives.
The award was given as a result of Sharon's ongoing dedication to the development of the children she teaches and the art of Irish dance.
"HIGH FIVE® has developed quality assurance standards designed to support the safety, well-being, and healthy development of children in all recreation and sport programs. This doesn't just apply to physical health but mental health as well."
-Dr. Kellie Leitch, Advisor on Healthy Children and Youth to the Federal Minister of Health